Careers: Interviews
A Chat with Don Pickering: Successful Serial Entrepreneur; Innovator; Developer; CEO of SysMeta
This week, Stephen Ibaraki has an exclusive interview with Don Pickering.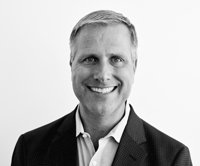 Don Pickering is CEO of SysMeta, a Seattle and London based software company focused on accelerating sustainable transitions for governments, asset managers and corporations. SysMeta leverages systems mapping and AI to develop intelligence and analytics for complex value chains � optimizing them for more effective, streamlined and sustainable operations.
Don has a strong commitment and successful track record of developing advanced technology for positive societal and environmental impact and has been a long time pioneer of Internet, enterprise applications, analytics and big data technology. As CEO of SysMeta, Don is responsible for strategic planning, partnerships, and business and corporate development.
Prior to SysMeta Don was CEO of Olis Robotics where he helped to build the first AI software for remote robotics in space, underwater and nuclear environments. In 2010, he launched OneOcean, an ocean data commons initiative dedicated to cloud software and data exchanges for sea floor data.
Don has also architected some of the industry's most successful companies, including early Internet innovator Cosmix (acquired by USWeb in 1997), online outdoor retailer Altrec.com, and multivariate optimization company Widemile (acquired by Webtrends in 2009).
Don has a B.A. in Sociology from the University of Colorado and is an avid skier, cyclist and paddleboarder.
TO WATCH THE VIDEO INTERVIEW, CLICK ON THIS MP4 file link