Careers: Interviews
A Chat with DeEtta Jones: Founder & CEO, DeEtta Jones and Associates; CultureRoad™, Leading thought leader on equity, diversity, inclusion and cultural transformation
This week, Stephen Ibaraki has an exclusive interview with DeEtta Jones.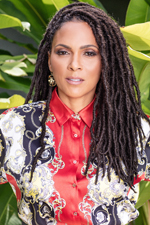 DeEtta is a sought-after thought leader on equity, diversity, inclusion and cultural transformation. With over 30 years of experience, she has a proven track record of developing practical tools to enhance managerial effectiveness and drive structural and sustainable change within organizations. Each year, engages tens of thousands of individuals, some of the world's most influential leaders, and works with hundreds of organizations across a variety of industries around the world.
In 2005, DeEtta founded DeEtta Jones and Associates (DJA), a leading equity, diversity and inclusion (EDI) strategy and consulting firm, and in 2021, CultureRoad™, a premier community of practice for EDI practitioners. She has authored books, designed and administered over a dozen global leadership development programs, created theCultureRoad™ podcast, and designed the Inclusive Manager's Toolkit, a top-selling course that equips people-leaders for maximum effectiveness in workplaces where expectations for inclusion, power-sharing and nurturing trust are top priorities for organizational success.
DeEtta holds a Bachelor of Science in Psychology and a Master of Science in Higher Education Administration from Colorado State University. She continued her studies in a graduate program in Information Science at The Catholic University of America in Washington, DC, and has an MBA from John Hopkins University.
DeEtta is an active volunteer in her community and holds a number of volunteer positions that allow her to expand her contribution. Notably, she serves on the Board of Perspectives Charter School, an institution that impacts the lives of over 1,600 students and their families on Chicago's South Side. She also holds a seat on the Executive Committee for the National Small Business Association, is a member of the Forbes Business Council, and a Board Member for the YPO People Action Network, which focuses on finding solutions at the global impact level on some of the world's challenging issues.


TO WATCH THE VIDEO INTERVIEW, CLICK ON THIS MP4 file link