Careers: Interviews
A Chat with Ela Borenstein: Vice President Venture Capital Incentivized Programs, BDC Capital
This week, Stephen Ibaraki has an exclusive interview with Ela Borenstein.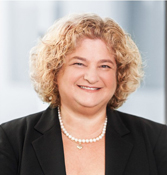 Ela Borenstein is Vice President leading the VCIP team, where she is responsible for incentivized and mandated programs on behalf of the government, notably, Venture Capital Action Plan (VCAP), Venture Capital Catalyst Initiative (VCCI) 2017, renewed VCCI, and the Covid Bridge Financing programs, totaling $1.8B for the development and launch of new initiatives for Canadian funds.
She joined BDC Capital in 2007 spending 9 years as an investor in healthcare and life sciences companies bringing over 20 years of management, entrepreneurial and consulting experience in the biopharmaceutical and related industries.
Prior to joining BDC, she was Chief Operating Officer at a VC-backed biotech firm. She previously held the position of Vice President in clinical, regulatory affairs and product strategy for various public and private companies, including during a successful IPO. Her diversified professional background includes senior management responsibilities in drug and medical device development as well as key involvement in product acquisition and M&A activities.
Ela is a Kauffman Fellow Class 17, a society for leaders in venture capital, as well as an advisor and guest lecturer with several organisations and Universities, including McGill.
Ela holds a Bachelor of Science in Chemistry from the University of Western Ontario, a Master of Science in Pharmacology from the University of Toronto and an MBA in Bio-Industries from Université du Québec á Montréal.


TO WATCH THE VIDEO INTERVIEW, CLICK ON THIS MP4 file link