Careers: Interviews
A Chat with Bude Piccin: Computer Engineer; Innovator; Founder/CEO of Tastermonial and Savalaxs (Sara) Supa-Amornkul: Chemical Engineer; Technologist; Financial Analyst; Creator, Financial Peace and Freedom Bootcamp program; Partner, Pillow Investment
This week, Stephen Ibaraki has an exclusive interview with Bude Piccin and Savalaxs (Sara) Supa-Amornkul.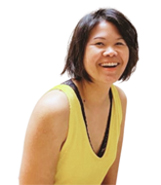 Bude Piccin is a saavy technologist with a strong business acumen. Originally from Thailand, she studied Computer Engineering in Canada and has since worked and resided in various countries including Canada, Sweden, Germany, France, Mexico, Thailand, and the US. Her leadership has been instrumental in delivering numerous successful projects, such as a biomedical data modeling tool for developing a smart prosthetic arm, software for a corporate venture that aids investment decisions, and e-commerce retail initiatives at Amazon.
Having experienced food-related conditions like inflammatory bowel syndrome and gestational diabetes, Bude recognized a market opportunity to solve her own struggle with identifying the right foods. After trial and error with different diets, she realized that a healthy diet is not one-size-fits-all, and that the public and manufacturers of health food and supplements don't have easy access to evidence on how food affects health. Bude saw a gap between consumers and the health food and supplement industry, which led her to develop Tastermonial, a platform that makes personalized nutrition accessible and affordable to people looking for eating choices that match their health condition and preferences.
Tastermonial is a wellness testing platform that encourages individuals to follow dietary experiments and remotely measure their health to achieve optimal wellbeing. The startup partners with food, supplement, and wellness device manufacturers to make its testing service affordable for customers. With user-consented data shared from the app, AI can personalize food suggestions, and manufacturers can collect evidence on their wellness claims. Tastermonial is uniquely positioned to bridge the gap between consumers and the health food and supplement industry.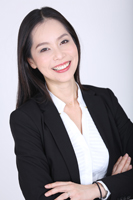 Savalaxs (Sara) Supa-Amornkul, PhD
Originally from Thailand, Sara holds a PhD in Chemical Engineering and has earned several nuclear engineering awards at international conferences. With a strong background in highly technical fields such as nano-carbon, hydrogen technology, and generation IV of Canadian nuclear technology, she has served as a valuable liaison, connecting cutting-edge technology suppliers to large organizations in the energy sector for Thailand's ministry of energy.
Through, her personal and professional journey, Sara made a pivotal decision to transition into the financial industry. She furthered her expertise by earning a Financial Analysis and Portfolio Management Certificate from the University of Toronto.
During herself exploration and coaching practice, she also discovered a common concern among families and women regarding financial security.
Driven by her passion to alleviate their financial heartache, Sara utilized her knowledge, experience, and skills to simplify complex financial and investment topics. She created the Financial Peace and Freedom Bootcamp program, which provides accessible financial education specifically designed for families and women. To learn more about the program, please visit https://savalaxs.com/education/.
Presently, Sara and her business partner operate "Pillow Investment," a consulting firm with a mission to provide minority and Muslim investors with access to high-quality investments at lower fees and increased transparency.
EDUCATION
PhD & MScE, Chemical Engineering, University of New Brunswick;
Financial Analysis and Portfolio Management, University of Toronto;
Professional Trader, Online Trading Academy;
International Coach Federation (ICF), Erickson College;
Success Factor Modelling Coach, NLP University
TO WATCH THE VIDEO INTERVIEW, CLICK ON THIS MP4 file link