Careers: Interviews
A Chat with David Wood: Steering committee member for The Blockchain for the UN charter values and the SDGs action plan 100+ (BC100+); forum member of the Biodiversity Credits Alliance; data catalyst contributor to the Taskforce for Nature Related Financial Disclosure (TNFD); Founder and CEO of Wadappt
This week, Stephen Ibaraki has an exclusive interview with David Wood.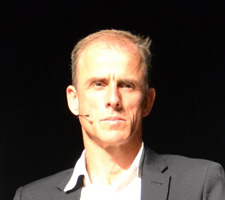 David Wood has a background in investment banking and has worked at the intersection of IT and finances/derivatives for organisations such as Goldman Sachs, Royal Bank of Scotland, HSBC and the like both in South Africa and London.
He is also:
He has founded a number of successful companies that combine Finance and Technology and has 20+ years of expertise in both government and private sector solutions.
Having grown up on a farm in Africa he has increasingly turned his focus toward innovative ways of funding the critical conservation issues facing Africa and is excited about recent technological advances and believes that the skillful and innovative use of this technology can help face these issues. To this effect he has spoken at global conferences in Switzerland, Paris, Washington, New York, promoting innovative ideas which can bring power back to the people.
He is the founder and CEO of biodiversity impact funding startup called Wadappt (https://wadappt.io), which is a marketplace that connects global capital markets directly to people and projects on the ground. By leveraging exciting and secure technology, together we create a positive impact for our people, planet and our most precious asset: nature.


TO WATCH THE VIDEO INTERVIEW, CLICK ON THIS MP4 file link