Careers: Interviews
A Chat with Dominick Romano: Computer Scientist; Entrepreneur; Inventor; Founder, drainpipe.io
This week, Stephen Ibaraki has an exclusive interview with Dominick Romano.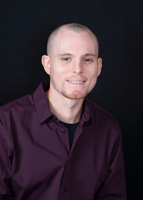 Dominick Romano is an American Computer Scientist, Entrepreneur, and inventor who founded drainpipe.io, an operating system for artificial intelligence. Mr. Romano is a contributor of AI for Radiology to the UN, International Telecommunication Union, and World Health Organization, and serves as a public sector solutions architect, helping to modernize infrastructure for deploying complex state of the art capabilities.
Dominick graduated from Full Sail University in 2012 with a Bachelor of Science in Game Development and was a recipient of 6 Course Directors Awards for Distinguished Achievement. Going on to work at WMS (a Scientific Games Company), Dominick wrote Slot Games for Casinos and transformed the visual display of 2D Reels using a novel shader approach to create 3D effects in memory constrained environments. In late 2013, he founded PremiumCPM which went on to become a top 100 programmatic advertising company in 2014. During this time, Mr. Romano served on the Client Advisory Board of AppNexus, the largest start up in New York City's history.
In 2017, Dominick went to work on Artificial Intelligence for Real-time routing of hazardous payloads. Then spent a brief period as Interim Chief Operating Officer at Fresh Digital Group, at the time the largest developer in the world of Intelligent Voice Applications for Amazon Alexa, Google Assistant, and Microsoft Cortana. Leading the team to international acclaim, winning 2018 Red Herring North America and Global, as well as an OMMA Award: Best in Class - Nonprofit for the deployment of UNICEF's Kid Power Amazon Alexa voice application, and spearheading humanitarian missions.
In 2019, Dominick was working on real time transaction analysis systems for blockchain and message queues in Financial Institutions, when he became Director of Programmatic Trading at Kubient Inc. during a transitional period. In 2020, Dominick founded drainpipe.io to create an operating system for human-machine teaming that enables efficient and productive data management. His research includes compression and heterogeneous hierarchical modeling for artificial intelligence which transforms defense, emergency management, humanitarian relief.
In 2022, Dominick represented drainpipe in sponsoring the first annual World AI Cannes Festival, and attended the Meta Global AI Leadership Dinner. Later that year, he became a Contributor of Research for AI in Radiology and AI for Health at the World Health Organization and International Telecommunication Union. Mr. Romano also provides Global AI Regulatory Implementation Guidance to the United Nations. Based on his work at Drainpipe, Dominick was recognized as a global top 50 AI CEO of 2021 and 2023 by Technology Innovators Magazine as well as Nominated EY 2023 Entrepreneur of the Year: New York.
Most recently Mr. Romano spoke at the 2023 AI for Good UN Global Summit in Geneva on a panel titled "Autonomous Robots for Natural Disaster Management" with Robin Murphy, Vice President of the Center for Robot Assisted Search and Rescue, and Dario Floriano, Director of the Intelligent Systems Laboratory at EPFL.
Dominick's mission is to provide fair and equitable access to AI for the advancement of social good, early detection of mass casualty situations including mass shootings in schools, and using synthetic data to reduce economic impact of reactive data sampling to uncover novel findings.


TO WATCH THE VIDEO INTERVIEW, CLICK ON THIS MP4 file link