Careers: Interviews
A Chat with Mark Sadovnick: Global Influential Headhunter; Managing Partner, 5th Element Group
This week, Stephen Ibaraki has an exclusive interview with Mark Sadovnick.
Quoting Maya Angelou often, "People will forget what you said, people will forget what you did, but people will never forget how you made them feel"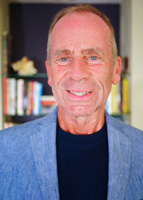 By engaging with Leaders Who Care®, Mark is able to best represent our clients to attract, develop and retain the very best, 'right fit, culture add' talent, who are selectively seeking to only join leaders who do care about their financial, physical and mental wellbeing, and their global and local communities, around the Sustainable Development Goals.
Recognized previously by Business Week as one of the 150 most influential headhunters in the world, Mark gained business and international awareness and relationships, from his experiences with Deloitte, Jaycees International, and as a Partner with two search firms, boutique and global.
Mark was the only executive search consultant invited to the United Nations to celebrate International Women's Day and be a Founding Signatory to the "Decade of Women" in 2018.
He has worked with many middle-market to large companies, start-ups, and impactful nonprofits, and advising what it takes to be recognized as a preferred employer and how innovative recruitment of exceptional and diverse individuals, will impact their financial results as well as the organization's reputation, brand and social impact. 'Right Fit' does not mean the same, yet rather and more so, to be 'Culture Add'.
Mark has initiated hundreds of video interviews with executives and continues his authentic conversations on the unique Leaders Who Care® series, recognizing leaders of all kinds and backgrounds making a difference around the world.
He proactively introduces and recommends clients and strategic partners to each other, for the mutual benefit of all their resources, a clear omniwin. With extensive cross-industry, international experiences and relationships, he recognizes the value of understanding and respecting cultural diversity, and most importantly inclusion and women leadership, and the impact on people and business. He likes sports analogies and life lessons too. "It's all about people, inclusion and trust, to win some championships and always have consistent winning seasons."
Mark sits on the Boards of Million Peacemakers ("Nonflict"), Knowledge Impact Network, World Language Communications, and VerdeXchange Institute. He has been involved in many sports & entertainment projects, including SportsFund, and owning professional cycling and roller hockey teams. Mark is a CPA, graduating from McGill University in Montreal, and is most proud of his three sons, and daughter-in-law, and when given a chance, will certainly tell you about them.


TO WATCH THE VIDEO INTERVIEW, CLICK ON THIS MP4 file link