>> BLOG HOME <<
NPA Blog: Confessions of an IT/Networking Professional
David Deitch has been an IT/Networking professional for over 35 years, and while he hasn't seen it all, he's seen a lot and he is sharing some of what he has learned here. In this blog, he is going to touch on topics related to the NPA Core Pillars of Professional Development, Career Growth and Ethical Integrity. Check out what he has to confess this time!

David Deitch
Crystal Connections Atlanta
daviddeitch@crystalconnectionsatl.com
5/14/2023 - The Second Confession - How To Recognize Your Job Has Run Its Course
---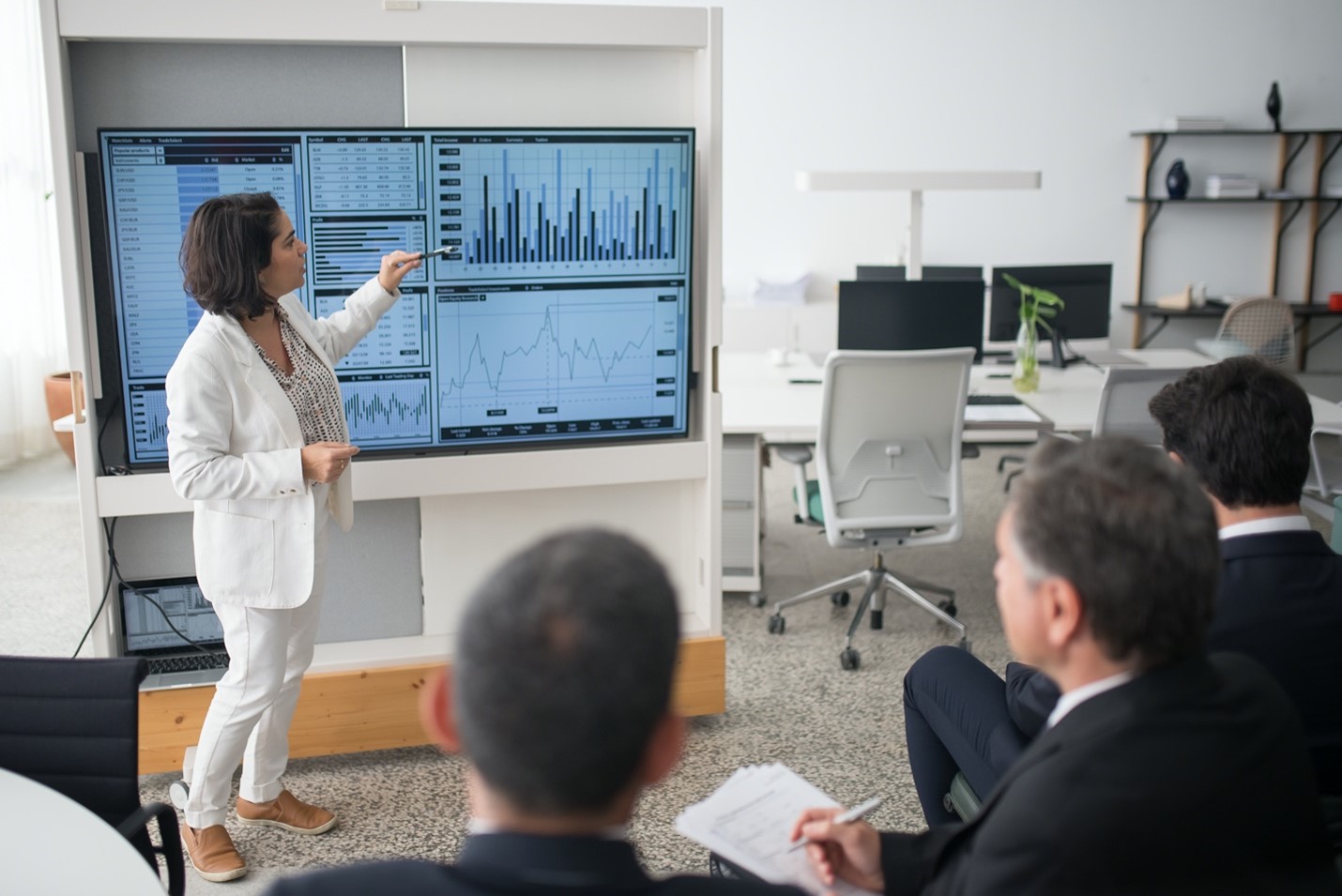 The First Confession
In this space, I am going to post on a variety of subjects, topics that I think are relevant to IT/Networking Professionals and the core Pillars of the NPA: Professional Development, Career Growth and Ethical Integrity. But first, a confession. I am an engineer by education and a IT/Networking professional by trade. But I am not a writer.
First, a brief introduction. I have been an IT/Networking Professional for over 35 years. I started out as a programmer, had a disappointing experience in technical support, then decided to become a Novell Certified Network Engineer. This helped me land a job with the Entertainment Networks at Turner Broadcasting System (think TBS, Cartoon Network, TNT, Turner Classic Movies).
After 11 years, I decided to focus on a niche area of IT called Business Intelligence and embarked on a targeted career as a Crystal Reports Developer. My diverse background in IT/Networking as well an interest in understanding how a businesss utilizes information has helped me reach a level of experience and expertise.
The IT/Networking profession looked a lot different when I started out than what today's young IT/Networking professionals face. There are a lot more areas of Information Technology in which to embark on a career, but there are still some key skills every IT/Networking professional should bring to the table.
As was discussed in the March NPA Public Webinar, in this data-driven age, Information and Network security is essential to every company. If you are interested in a career in IT/Networking security, you should familiarlize yourself with firewall and router security, data encryption, software and hardware security, risk analysis and mitigation, regulatory and industry compliance standards, and resources and tools for testing.
If you want to be a programmer like I did initially, it is not enough to know C++. You should be fluent in Python, JavaScript, Ruby and PowerShell as well. Not only will you be able to develop applications but you can also build automation tools to improve in-office tasks. You should also be familiar with application development and project management methodologies, such as Agile and Waterfall. If you are interested in app development, having experience with vendor-specific development platforms makes you ready-to-code for prospective employers.
Back in the day, Systems and Networks was an IT/Networking Professional's whole world. You installed and managed the network and servers, and installed off-the-shelf or custom designed client/server applications. There is still a need for professionals who can administer Windows, Linux or Mac servers and workstations, who are experienced at installing and maintaining customized applications, who can manage Local Area Networks (LANS) connected to Wide Area Networks (WANs) connected to Storage Area Networks (SANS) connected to Virtual Private Networks (VPNS) and Cloud Hosted Networks (CHN).
If, like me, you find yourself in the Data Analysis world, it is important to have a strong foundation in SQL (Oracle or Microsoft) or NoSQL (MongoDB) databases. A mathematical mastery of statistical analysis is a plus, as is experience with a variety of data visualization tools. An understanding of how business use information to drive decision making is a strong plus, as is an ability to translate complex data constructs into easy-to-understand business models.
If management is somewhere in your career plan, consider exploring a path in DevOps, serving as a bridge between application development and information technology (software and hardware). These are systems that delve into the skills of continous delivery theories, container technologies, scripting languages and how to leverage cloud application and storage operations.
Speaking of clouds, there are four basic platforms that a prospective employer is likekly to use: Amazon Web Services, Google Cloud, Microsoft Azure or Oracle. Developing skills on one platform can prepare you for a variety of careers on that platform as well as to develop the knowledge and understanding to quickly adapt to the other platforms. Being well versed in the Cloud can prepare you for careers as a Cloud Developer, Administrator, Architect, and probably new roles as yet unimagined.
And lastly, everyone is talking about Artificial Intelligence these days. Whether you are working on the first self-driving car, creating a realistic meta-experience, or creating algorithms that can make reason out of massive amounts of data, having a fundamental understanding of parametric and nonparametric algorithms, kernels, clustering and deep learning techniques can help you move along in your Machine Learning career.
The pace of information technology innovation is so much faster today than when I started out as an IT/Networking Professional some 4 decades ago. I admit to often having trouble keeping up with it all. But it is also exciting for the next generation of IT/Networking professionals - you - because the opportunities awaiting you are infinite.
To quote Dr. Seuss, oh the places you will go!
---
How To Recognize Your Job Has Run Its Course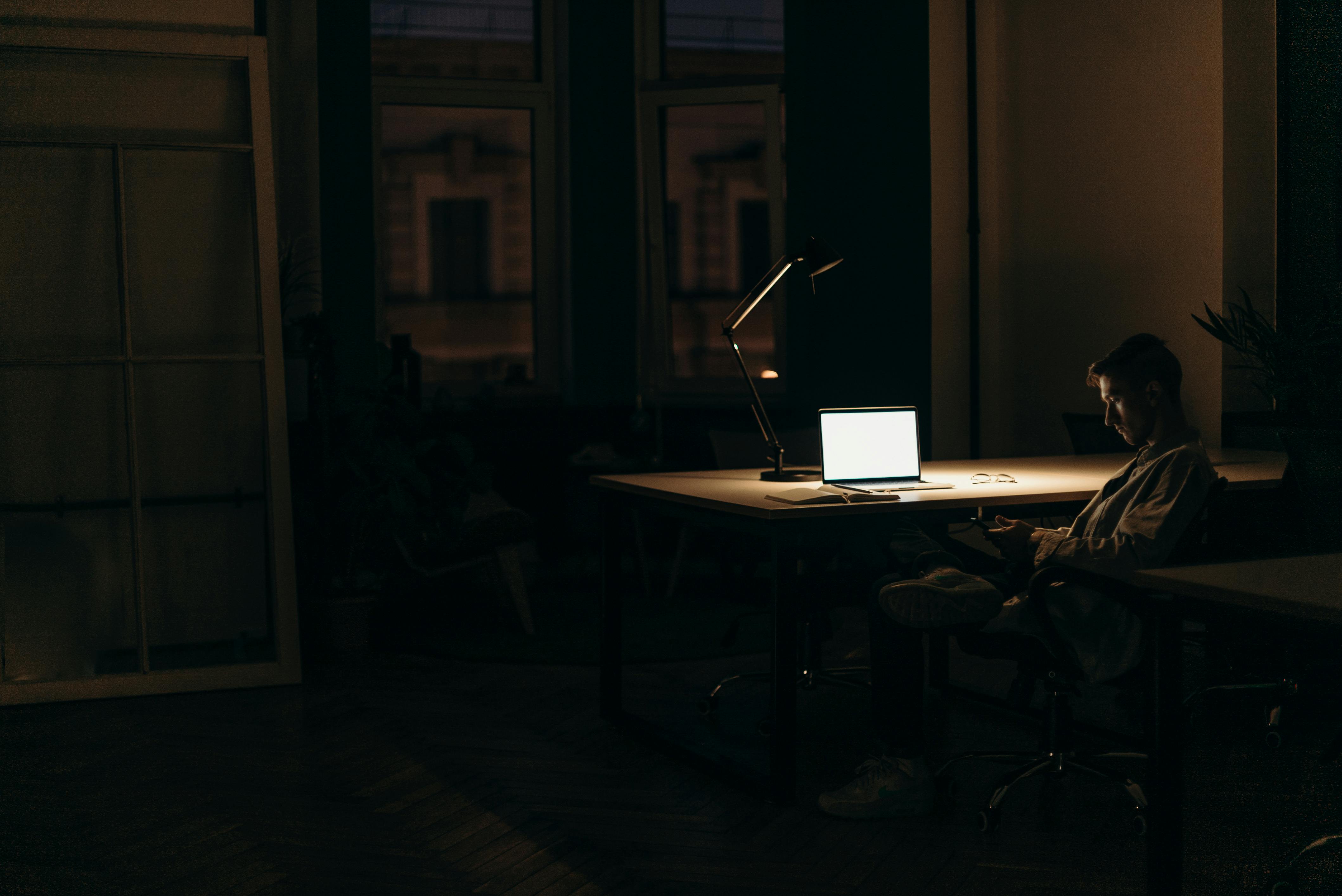 Photo by cottonbro studio from Pexels: https://www.pexels.com/photo/silver-macbook-on-brown-wooden-table-4069291/
I once knew a man named George. George is not his real name, because he does not know I am writing about him. George did not realize the value he brought to his employer and felt he had no choice but to continue working a job that was not going anywhere. Eventually, the company's mismanagement of its resources led to it being a wholesale headcount reduction, leaving George looking for work.
But George did have skills and was a valuable employee. He found a job with a new employer who saw in him what he did not yet see in himself, and from that he grew in both skill and confidence. When that role eventually came to an end, he was quickly snapped up by another company just a couple months into the pandemic, literally sight unseen.
George's story has had a happy ending, but for many IT/Networking professionals, it can be hard to realize your career is going nowhere. It is easy to get comfortable with your daily routine. You know what is expected of you and you know the exact amount of work required to meet those expectations. Perhaps it is the fear of change or a lack of confidence as was in the case of George, but many of us do not even realize we are in a dead-end job.
It wasn't always that way. Once upon a time, employees started their career at a company, worked their way up the managerial and corporate ladder, then retired after a few decades with a gold watch. As the pace of technological innovation sped up, IT/Networking skills became more valuable and professionals became more mobile, moving from job to job. I remember during the period before Y2K, my employer brought in a contractor to help with the detection and mitigation of potential flaws in our software systems. This person was incredulous that I had been at the company for 8 years.

But in the new century, the pendulum began to swing back the other way again. The tech bubble burst, the economy suffered a recession, and IT/Networking professionals began to worry that the next role would not come quickly enough to cover the bills and support their families. But as the lesson of George shows, not being able to see that one job has taken you as far as you can go and that moving onto the next could be greatly beneficial.
To help you see what is right before your eyes, here are some simple signs that it may be time to effect a change of workplace scenery.
Do you look forward to going to work each morning, or does the thought of another day slaving over the keyboard cause anxiety and dread? Do you look forward more to the end of the week than the start? Do you find yourself wishing your next vacation is sooner rather than later, or are contemplating early retirement? These are signs you do not enjoy your job anymore.
Over time, this work-related stress can turn you into someone your younger self might not recognize. You may find yourself growing impatient with your coworkers or reacting angrily to the slightest inconveniences. You may even start driving people away, both in the office and at home, rather than face the truth behind your career misery.
It is not unusual for your values and character to be impacted. Shortcuts seem like an acceptable solution to the doldrums of doing things the long way. You might fake reasons to skip monotonous meetings or come up with excuses to avoid work. A drop in moral integrity at work can also result a feeling of tediousness in home life and a desire to avoid what may feel like inconveniences, such as maintaining familial relationships.
According to statistics, the average time an IT/Networking Professional stays in a role is around 4 years after which employees feels stifled in their career and either experience an itch to do more, or the opposite, feeling unmotivated to effect change. Maybe you are passed over for promotion or are led to believe promotion is not in your future. It is not fair but not unusual for a company to want to keep skilled, experienced professionals in their current roles. The company does not realize, or maybe does not care, that their culture of stagnation limits the growth of the business as well as its employees.
If you feel you are getting trapped in a career path to nowhere, do not let it eat at you until you become angry, unproductive, or even unethical. You do not have to wait until you get fired for cause or wake up one day and realize the best years of your professional life are behind you. Keep your resume updated and your profile fresh on LinkedIn. Participate in professional networking opportunities and maintain your digital profile. That way, if you feel your current job has run its course, you are prepared to change direction and embark on the next exciting act in your career journey.
---
The NPA gives IT professionals the opportunity to improve their skills and network with skilled IT professionals across the globe. Join us today!
---