>> BLOG HOME <<
NPA Blog: The Reena Johnson Blog
Reena Johnson is an aspiring lifestyle and business blogger who is bringing her knowledge and experience to the NPA on a variety of topics that will start with and go beyond IT/Networking. Expand your horizons and question your perspective with The Reena Johnson Blog.

Reena Johnson
rjoneswrites@gmail.com
Advancing Your Career - A Look Into 4 Popular Career Paths in the IT Industry
---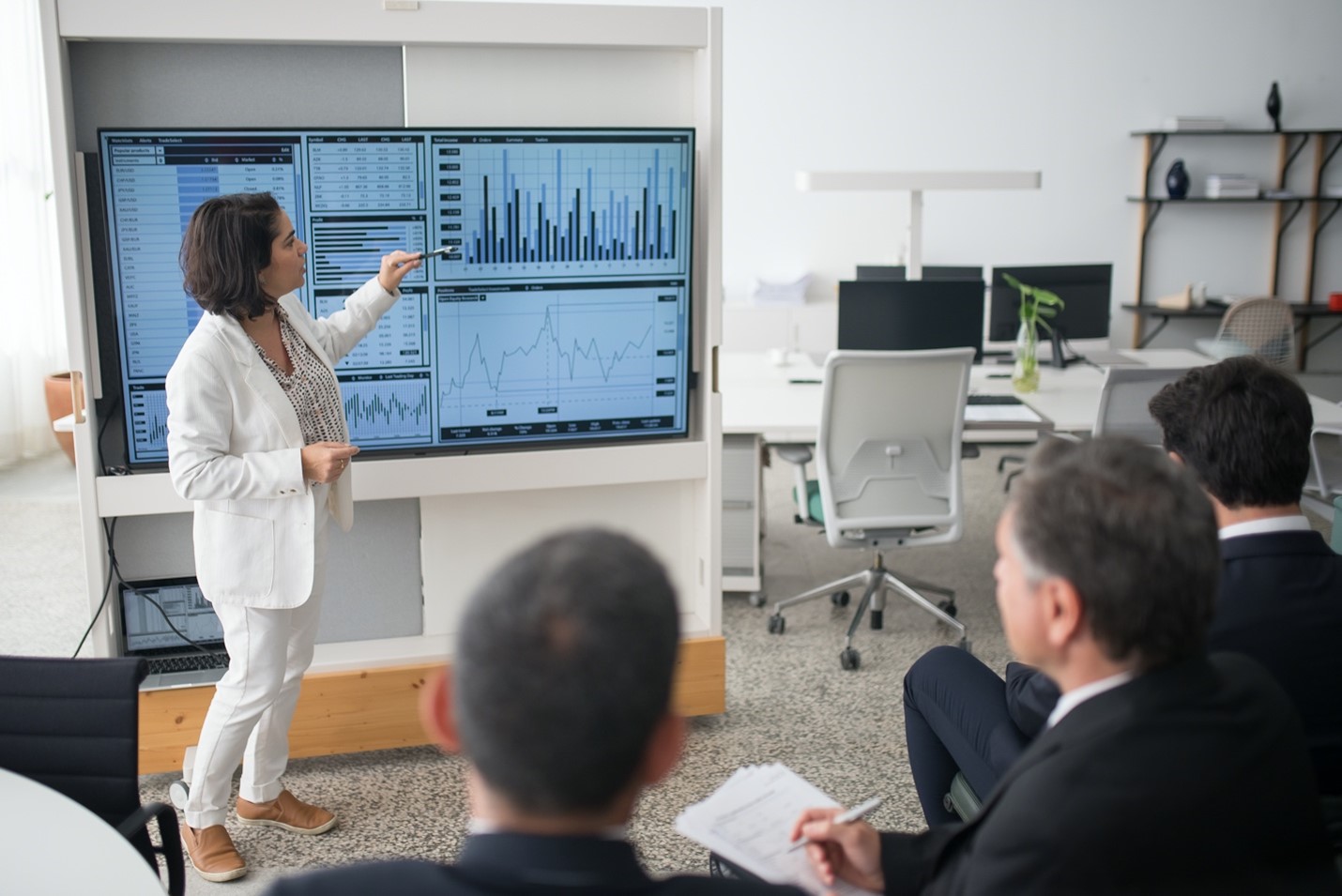 Advancing Your Career:
A Look Into 4 Popular Career Paths in the IT Industry
Photo via Pexels
If you want your tech career to grow, you need to identify the next career moves that you will make. Career coach J.T. O'Donnell states that many people struggle to identify the right direction for their professional life because they focus on impressing others with their professional achievements. Instead of striving to make a good impression, O'Donnell encourages you to focus on career paths that align with your strengths, the tasks you enjoy, the skills you have, and the types of problems you are interested in solving.
Considering these factors will be helpful, especially if you are mapping out your career path in the tech industry. There are plenty of career opportunities within the IT and networking industries, so you can start your search by looking into popular and in-demand career paths in tech. You can take a look at the following popular career paths in the IT industry to assess if they are the right match for you:
Data Analyst
Businesses collect and analyze lots of data to understand their customers and improve their offerings. Due to this practice, it's expected that data analysts will have a stable career for a long period of time.
If you are interested in this career path, you must start with entry-level data analyst positions. Once you have developed your skills, you can work your way up to a senior analyst position before venturing into either a data scientist role or a Chief Technology Officer position.
Becoming a data analyst would suit you if you enjoy solving problems and paying attention to the finer details. The data analyst responsibilities listed by CIO Insight point out that these professionals have to compile raw data, find insights from these pieces of information, and create presentations that explain their findings. Thus, they are expected to be proficient in technical skills like programming languages, data cleaning, data visualization, and machine learning. On top of that, data analysts also have to be skilled in presenting and communicating information.
Cybersecurity expert
Many institutions become victims of cyberthreats because of the valuable data that they are storing. These instances have led to a high demand for cybersecurity experts who can protect and defend institutions from various cybercrime.
Due to this high demand, there are plenty of opportunities and paths within the cybersecurity industry. To illustrate, some pursue the engineering track where they start out as network or systems engineers, upskill to become pen testers or security engineers, and eventually get promoted to senior security engineers.
Meanwhile, others go through the incident response track by taking up entry-level jobs as network or systems administrators, working their way up to cyber incident responder or incident response engineer positions, before eventually becoming an intrusion detection specialist or incident manager.
This career path is not easy, which is why it's more suitable for individuals who are persistent, curious, and flexible. Venture Beat states that a cybersecurity career entails preventing insider data breaches, stopping malicious network intrusions, performing damage control, and educating people about cyberattacks. To accomplish these tasks, you'll have to build up your knowledge of programming languages, cyberattack methods, and networking and systems administration. You also need to build up your communication skills to explain the cyberattacks and teach appropriate cybersecurity practices.
IT project manager
Project management is becoming an in-demand skill in the IT industry. Plenty of companies want to discover or improve innovations through projects, which is why they are on the lookout for project managers that can oversee, plan, and develop initiatives.
IT projects usually have various objectives, which is why IT project managers usually come from different career paths. Some project managers start their careers in tech-related entry-level positions like software development. In contrast, others come from jobs that are unrelated to technology, such as project coordinators or junior project managers. Upon gaining enough skills and experience, they can eventually become IT project managers before becoming senior project managers and eventually becoming directors of projects.
This career path would be suitable for professionals who like to work with people and perform quality control. The responsibilities of project managers listed by LHH show that this career path involves delegating tasks to employees, communicating with the executives in the company, and assessing the progress of certain projects. As such, IT project managers are expected to have strong communication skills and hands-on experience in project management processes, workflows, and terminologies.
Tech startup founder
Lots of people desire to have gadgets or software programs that can improve their quality of life. You can make their dreams come true by inventing a unique technology through your own startup.
Startup founders usually come from different career backgrounds. To illustrate, some of these founders came from the tech industry, while other entrepreneurs started from a business background. It's highly advised for aspiring startup founders to build up their skills and experience in tech and business, but that is not a requirement for the role. After they've become successful startup founders, they can eventually explore angel investing, consultancy, and educational roles.
Running a startup can be challenging, so you must be creative, innovative, and determined to succeed in this career path. Our article entitled 'Web Services and the Enterprise Business Environment' shows that founders behind web service businesses have to create business models, build relationships with customers and suppliers, and streamline business operations regularly. You can accomplish these tasks by building your skills in strategic thinking, planning, sales, marketing, and entrepreneurship.
Now that tech professionals are in demand, professionals can choose from multiple career paths within the industry. You will find it easier to align yourself towards the right career path for you by understanding the responsibilities that you have to fulfill and the skills that you will have to exercise in the role.
Written exclusively for the Network Professional Association
---