Careers: Interviews
A Chat with Co-founders of Leaders on Purpose, an organization supporting multinational businesses in the transition to become more purpose-centered sustainable enterprises; Christa Gyori: Chief Executive Officer and Dr. Tatiana Kazakova: Chief Strategy Officer
This week, Stephen Ibaraki has an exclusive interview with Christa Gyori and Dr. Tatiana Kazakova.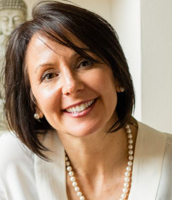 CHRISTA GYORI is the Chief Executive Officer and Co-Founder of Leaders on Purpose, an organization that supports multinational businesses in the transition to become more sustainable enterprises.
She is an international executive with 20 years of senior experience. Having spent much of her career as an executive at Unilever, Christa was a founding member of their North American FS Sustainability Council. Inspired by a mission to address the SDGs while helping leaders maximize value for organizations and stakeholders, she co-founded Leaders on Purpose with colleagues from Unilever, Harvard, the World Bank, and the London School of Economics. Over the past 5 years as CEO of Leaders on Purpose, she has worked with and studied the world's most inspiring leaders and CEOs and, she and her team have developed insights and methodologies to support leaders in embedding purpose at the core of business strategy.
She is a co-founder of SysMeta, an intuitive systemic data exploration platform and visualization tool. She also sits on the board of Space4Girls, an organization dedicated to providing opportunities for girls and young women in space and innovation through STEM programming.
Christa was the 2013 winner of the TED Global-Unilever innovation award. In 2018, she was named a Conscious Leader of the Year by Conscious Company Magazine. She was awarded the role of Harvard T.H. Chan School Professional of Excellence Fellow from 2014 to 2020. She is the co-author of 2018, 2019 & 2020 Leaders on Purpose CEO Studies.
She has worked with leaders across 5 continents, has an MBA in International Business from Thunderbird School of Global Management and regularly serves as faculty for Harvard's Executive Education for Sustainability Leadership.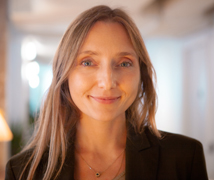 DR. TATIANA KAZAKOVA is Chief Strategy Officer and co-founder of Leaders on Purpose.
Leaders on Purpose mobilizes multi-national corporations to adopt a purpose-centred business approach to accelerate impact systematically. Through a curated ecosystem particularly of multinational organizations looking to transform, including making policy recommendations, guiding systems change, and engaging stakeholders in a markedly different way, the Leaders on Purpose community creates systemic value in a purpose economy that drives the delivery of global commitments and supports future fit business transformation at global scale.
As a strategist at heart, her focus is developing the pathway for a systemic transition towards a business logic in service of our planet and society. Tatiana is convening, advising and mobilizing world leaders with their teams on the corporate - coalition - and industry level.
She also co-founded a systems solution technology platform Sysmeta that enables multi-nationals to deliver on systems transformation with technology partners at the forefront of tech for good. As a board member of the advisory committee of Space4girls she advances Astropreneurship™ - by Supporting young women throughout the world to become innovators in the fields of (STEM) Science, Technology, Engineering and Mathematics, and inspire the next generation of leaders in the rapidly growing space Industry.
She speaks frequently on the purpose-first economy, systems transformation and systemic value creation at global events and regional events around the world. Her academic background in applied mathematics, systems theory, strategic decision making under uncertainty and strategy is underlined by both, experiences in qualitative social sciences research and natural sciences. In one of her former roles in corporate strategy in one of the leading strategic management consultancies in Germany, Switzerland, and Eastern Europe, she gathered extensive expertise in corporate strategy and digital strategy development, innovation processes and acceleration, strategy implementation and organizational transformation in mobility, tech, industrial goods and financial industry sectors.
For her ethnographic Ph.D. on strategy practices in decision making under uncertainty in c-suites of corporates and ventures across industries, she was recognized with the honorary speech, nominated for the William H. Newman All-Academy Award of the Academy of Management where she published amongst other international outlets in the best papers proceedings. Tatiana holds a Ph.D. in Strategic Management (HEC Montreal, University Hamburg) and a B.Sc. and M.Sc. (diploma) in Mathematics with a specialization in Finance (Chalmers University of Technology, University of Technology Kaiserslautern).


TO WATCH THE VIDEO INTERVIEW, CLICK ON THIS MP4 file link