Careers: Interviews
A Chat with MJ Petroni: Cyborg Anthropologist; Founder, Causeit, Inc. about raising the lowest common denominator of digital fluency for individuals, teams, and entire organizations
This week, Stephen Ibaraki has an exclusive interview with MJ Petroni.
MJ Petroni causes cultural shifts through cyborg anthropology and digital fluency.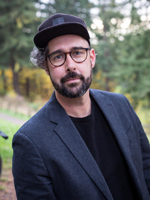 MJ specializes in helping others understand the mental models necessary to navigate digital opportunities. A cyborg anthropologist (!), MJ helps us see not just how we shape technologies but how they are re-shaping us.
They help organizations increase their Digital Fluency in preparation for future technologies, attending not just to tools but also the thinking, skills, data, and business models which comprise new value creation.
The author of the Causeit digitalfluency.guide, MJ's work focuses on raising the lowest common denominator of Digital Fluency for individuals, teams, and entire organizations. Since founding Causeit, Inc. in 2006, MJ has shifted thinking for hundreds of global enterprises, including NTT, Accenture, Volkswagen, the Gates Foundation, SWIFT, and several major financial and media companies, raising Digital Fluency among hundreds of thousands of professionals.
MJ is an Accenture Tech Vision Advisory board member and Lewis & Clark College alum.
TO WATCH THE VIDEO INTERVIEW, CLICK ON THIS MP4 file link