Careers: Interviews
A Chat with Glenn Rogers: top global senior Fortune-class executive; expert Digital Transformation / Corporate Turnaround / Quality Assurance; certified Board Leadership Fellow by The National Association of Corporate Directors (NACD); retired Senior Partner with Accenture leading global practice; Partner at Hangar 75: independent board directorships
This week, Stephen Ibaraki has an exclusive interview with Glenn Rogers.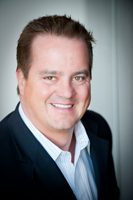 Glenn Rogers is an accomplished senior Fortune-class executive who has played a major role in guiding the growth of dozens of global industrial, retail, and technology companies. Rogers recently retired as Senior Partner with Accenture ($50B revenue, 710,000 employees and operations in 120 countries) running Oracle's Products Industry practice globally. He led engagements for Fortune clients in the Retail, Consumer Goods, Industrial, Life Sciences, Automotive, and Travel sectors, over a 25-year period. Major clients included Salesforce, Honda Motors, Williams-Sonoma, and numerous State and Local governments. He is considered one of Accenture's leading partners in the design and implementation of Oracle systems from CRM, Finance, to HCM, design of the overall architecture, and implementation. While quite technically competent, he "speaks human" and distills the complex to understandable terms.
Rogers is a certified Board Leadership Fellow by The National Association of Corporate Directors (NACD) and is currently serving as a Board Director for Visionaize, Project Access and the Rogers Center for Learning. Glenn is also a Partner at Hangar 75.
Glenn was also a Board Director for the Irvine International Academy until June 2022.
Glenn began his career as an Analyst for American Management Systems (now CGI) in their New York City practice, with clients ranging from the Nassau County (Long Island, NY) Government, US Department of Treasury and the CIA. He was recruited by Accenture to lead larger consulting management roles with National Security Agency, Virginia Department of Transportation, The State of Montana, The State of Ohio, The State of California, Riverside County, CA and the UK based Rural Payments Agency (equivalent of the Department of Agriculture).
Rogers returned to the US as a Managing Partner and was then responsible for turn-around of Accenture's Oracle implementation for Salesforce.com, with the challenge to assess the state of a distressed project situation and architect and lead a recovery plan, leading a team of 55 professionals across Technology, Process & Change Management.
His engagement at Honda Motors involved developing and implementing a custom automobile financing leasing application using Salesforce, after the clients previous failed solution deployment. For Williams-Sonoma, Glenn led the successful Oracle Cloud ERP and HCM implementations in support of the company's long term strategic plan growth projections.
Within Accenture, Rogers became expert in Quality Assurance, and the go-to leader to fix problem engagements, Client CIO, and Global technology visionary.
Rogers earned a Bachelor of Science in Business Administration from Hofstra University. He has also completed over 1,000 hours of advanced study from the Accenture Center for Professional Education, is credentialed to lead Accenture's largest and most complex technology projects and has held Top secret (Government) Clearance for CIA work during two separate periods. He resides with his wife in Laguna Niguel California, and enjoys boating, skiing, and scuba diving.
TO WATCH THE VIDEO INTERVIEW, CLICK ON THIS MP4 file link