Careers: Interviews
A Chat with Kathleen R. McKeown: Researcher; Henry and Gertrude Rothschild Professor of Computer Science at Columbia University; Founding Director of the Data Science Institute; Amazon Scholar; about natural language processing, the use of data for societal problems, helping women in the field
This week, Stephen Ibaraki has an exclusive interview with Kathleen R. McKeown.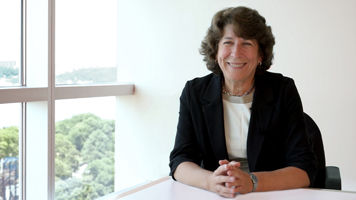 Kathleen R. McKeown is the Henry and Gertrude Rothschild Professor of Computer Science at Columbia University and the Founding Director of the Data Science Institute, serving as Director from 2012 to 2017. She is also an Amazon Scholar. In the past she served as Department Chair (1998-2003) and as Vice Dean for Research for the School of Engineering and Applied Science (2010-2012). McKeown received her PhD from the University of Pennsylvania in Computer and Information Sciences in 1982.
A leading scholar and researcher in the field of natural language processing, McKeown focuses her research on the use of data for societal problems. Her research has shown how to learn from knowledge of past disasters, as seen through the lens of the media, in order to provide updates on disasters as they unfold. This resulted in a system to automatically generating update summaries about disasters. Her work also provided techniques for understanding subjective, personal narratives of those who have experienced disaster, enabling automatic identification of the most reportable event, or climax, of the story. Finally, her team developed approaches that use sentiment detection over social media in low resource languages to identify where people are still suffering after a disaster.
In current work on social media analysis, an interdisciplinary group she leads, involving social work, linguistics and psychiatry, is analyzing posts from Black communities to identify expressions of online grief in response to the events of our times. The project, Identifying and Understanding Digital Expressions of Black Grief, will develop a system to automatically identify digital expressions of grief that could then be used by social workers and health professionals for intervention and treatment programs. The project is using insight from social work to analyze posts to identify the triggers of expressed emotion. A linguist on the team with experience in African American English is analyzing posts to annotate how emotions are expressed. McKeown's group is developing a computational model specifically tuned for African American English to identify expressions of grief and events causing the emotion.
In earlier years, she led a team on the development of a system for personalized search and summarization over medical literature, allowing clinicians to find information relevant to their patients and patients to find information relevant to their situation. By making use of patient characteristics from the patient record, including information about diagnoses, the search component was able to retrieve journal articles that were a better match for the patient situation and the summarization component could highlight information in the article that was relevant.
Over her career, McKeown has also focused on supporting women in the field. She was the first woman to receive tenure at Columbia's School of Engineering and Applied Science in 1989. She later led Columbia's Commission on the Status of Women to develop a parental leave policy for the university, which was adopted by the University Senate in the mid-nineties. She supported the establishment of Columbia's Women in Computer Science group when she served as Department Chair; this group is now a thriving community of more than 100 undergraduate and graduate students. She strives for strong representation of women in her PhD group; roughly 45% of her graduated PhDs have been women, more than double the national average.
She has received numerous honors and awards, including American Academy of Arts and Science elected member, American Philosophical Society elected member, American Association of Artificial Intelligence Fellow, a Founding Fellow of the Association for Computational Linguistics and an Association for Computing Machinery Fellow. Early on she received the National Science Foundation Presidential Young Investigator Award, and a National Science Foundation Faculty Award for Women. In 2010, she won both the Columbia Great Teacher Award�an honor bestowed by the students�and the Anita Borg Woman of Vision Award for Innovation for her work on summarization of news. Her most recent honor is the 2023 IEEE Innovation in Societal Infrastructure Award.


TO WATCH THE VIDEO INTERVIEW, CLICK ON THIS MP4 file link