Careers: Interviews
A Chat with Soudip Roy Chowdhury: Researcher; Data Scientist; Entrepreneur; Founder and CEO of Eugenie.ai
This week, Stephen Ibaraki has an exclusive interview with Soudip Roy Chowdhury.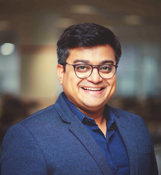 Soudip Roy Chowdhury is the founder and CEO of Eugenie.ai. Soudip has 18+ years of experience spanning product development, research & development for AI and enterprise software. Before founding Eugenie, he held several tech leadership positions in Fractal AI, IBM, Rakuten, and others. He also held academic positions in several prestigious academic institutions: INRIA Paris-Saclay, Paris-Sud, IIT-KGP, and others.
He is an active member and technical advisor on AI for DevNetwork, San Francisco. He holds a PhD. in ML from the University of Trento, Italy. Soudip is passionate about using technology and AI for the greater good of communities and the environment.
In Eugenie, he and his team are building technology that helps asset-heavy manufacturing companies to decarbonize their operations by tracking, tracing, and reducing carbon emission and footprint by improving operational efficiency. They are building Eugenie as an enterprise AI-SaaS platform for operational and emission intelligence and actionable platform using XAI, Industry4.0/5.0 technologies with IoT and remote sensing data.
TO WATCH THE VIDEO INTERVIEW, CLICK ON THIS MP4 file link