Careers: Interviews
A Chat with Payel Farasat: Impact Manager; Chief Investment Officer; Coach; CIO, Co-Founder & Sponsor of BurTech Acquisitions Corp.
This week, Stephen Ibaraki has an exclusive interview with Payel Farasat, MSCFA, CLC, CHC.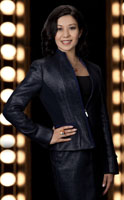 Payel Farasat is a heart-forward and influential leader who brings over 22 years of experience in diversified asset management, capital raising, and financial stewardship. As the CIO, Co-Founder & Sponsor of BurTech Acquisitions Corp., a publicly traded company NASDAQ: BRKH, Payel worked closely with Investment Bankers to raise $392 Million in under 6 months with a targeted $1.6 Billion PIPE (Private Investment in Public Equity) and expected earn out in 2023.
For over a decade, Payel has worked closely with social impact enterprises - serving on committees and Boards to extend strong financial practices and advise them on endowments, liquidity management, fiduciary duties, and planned giving. In 2018, Payel co-founded V4 to scale sustainable impact by leveraging her 'responsible social finance' mindset and expert knowledge of financial engineering, donor stewardship, and legacy planning. V4 curates strategies to help companies and non-profits maximize their triple bottom-line: Profit, Impact, Equity. Payel helps to protect and grow endowed assets and annual grants, and serves as an impact advisor to 12 global non- and for-profits.
Payel built the foundation for her career in technology at Oracle as a Product Manager on the salesforce.com platform before transitioning into the wealth management space. She would go on to join American Express as an Independent Financial Advisor where she would spend five years building her business before selling it to move into asset management with Charles Schwab. At Schwab, Payel deployed advanced multi asset class solutions and served as a trusted investment management consultant to Schwab�s largest 900 independent RIAs (Registered Investment Advisors) across the western states.
In 2015, Payel served as Chief Investment Officer of Loring Ward, a privately held Asset Management firm headquartered in Silicon Valley, and its proprietary Mutual Fund Family, The SA Funds. Directly responsible for the management of over $16 Billion, Payel oversaw over 600 unique investment models that included P&L responsibilities and budget authority for the firm's entire investment division. Payel was responsible for all investment decision-making and initiated Loring Ward's external audit of investment performance, which resulted in impeccable audit reports. Payel and her team grew assets under management at a strong, consistent clip of 15% per year on average, and they outperformed benchmarks and the market by 3-5% per year through their proprietary take on academic thinking that improved expected returns by managing risk and reducing costs. In 2018, Loring Ward was acquired by consolidator Buckingham with over $62 Billion in assets under advisement.


TO WATCH THE VIDEO INTERVIEW, CLICK ON THIS MP4 file link