Careers: Interviews
A Chat with Stephen Hecht: Cofounder, Million Peacemakers; Chair of the YPO Peace Action Network; Vice Chair of the YPO Impact Networks Council representing Peace, Planet, People and Sustainable Business Networks; co-author the #1 Best Seller - "Nonflict: The Art of Everyday Peacemaking"
This week, Stephen Ibaraki has an exclusive interview with Stephen Hecht.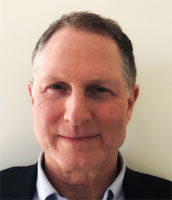 Stephen Hecht brings over 30 years of personal and business experience to the field of conflict resolution.
Much of his experience is in family businesses, private and public in four different industries. He started Million Peacemakers as a non-profit organization to spread the tools of constructive conflict transformation to business, families and communities worldwide and has co-authored the #1 Best Seller- Nonflict: The Art of Everyday Peacemaking.
Stephen's experience includes having served as the youngest and first Canadian president of the International Formalwear Association; the same year he joined YPO at age 30. He is a winner of the Canada Award for Business Excellence, presented by the Prime Minister of Canada and the YMCA Peace Medal.
In YPO Stephen served as Chapter Chair of YPO Gold Quebec and during his tenure as Education Chair; won 3 Regional Awards and an International Best of Best Award for Leadership Development; and as YPO Gold Canada Regional Education Chair; winning the Canadian Best Leadership Development Award and the International Best of Best Award for all 6 host chapters for what is today called the Nonflict workshop. That workshop is now made available to non-YPO businesses globally delivered by over 50 certified Nonflict coaches. It is reinforced by an app available on all smart phones and Alexa enables devices.
Stephen served 4 years as a member of the YPO International Education Committee, as Chair for YPO Gold education worldwide and is currently the chair of the Peace Action Network Chair and Vice Chair of the Impact Council representing Peace, Planet, People and Sustainable Business Networks.
In March 2019, Stephen addressed an international conference at the Vatican on Religions and the SDG's and was invited back a month later to speak to the group advising the Pope on peace and nonviolence. He also had an audience with Pope Francis who received a Spanish edition of Nonflict.
Stephen has an MBA from Ivey Business School, Western University, Canada and a B. Comm. from McGill University where he also taught organizational behaviour. He is Chair of PLEDJ, a charity that promotes leadership, empowerment, development and justice with a focus in the Middle East, Canada and the US.
He is happily married to Naomi, has 7 children and step-children and a grand-daughter.


TO WATCH THE VIDEO INTERVIEW, CLICK ON THIS MP4 file link